Cult wellness and beauty brand Vida Glow has just released a new series of supplements, targeted to support women's health specifically. 
If you're not familiar with Vida Glow, the brand shot to cult status thanks to its hyped natural marine collagen poweder. Now, they've expanded on their impressive range of inner-beauty-boosting goodies and entered the world of supplements, offering a series of four new staples to add to your daily health and wellness regime. 
Each of the four newbie supplements is specifically formulated to support different elements of women's health. The Multi-360 is here to help your overall well-being, Gut Pro is designed to help relieve symptoms of bloating and support vaginal health, and Prenatal+ is a must for preconception health and pregnancy health, and even provides relief from morning sickness relief.
Last but not least, De-Stress uses a blend of vitamin C, vitamin B5, and Serenzo®, which is a clinically studied active shown to reduce symptoms of stress and mild anxiety in as soon as six weeks. 
"Women are underserved when it comes to health products that are designed for them," says Vida Glow founder Anna Lahey. "We want to be able to serve the evolving needs of women and provide effective solutions for their most pressing concerns, so they can feel their best, every day."
Keen to suss the new supplements out? Keep reading below for a closer look at the new range of products or click here to see the full Vida Glow's women's health range.
Vida Glow Gut Pro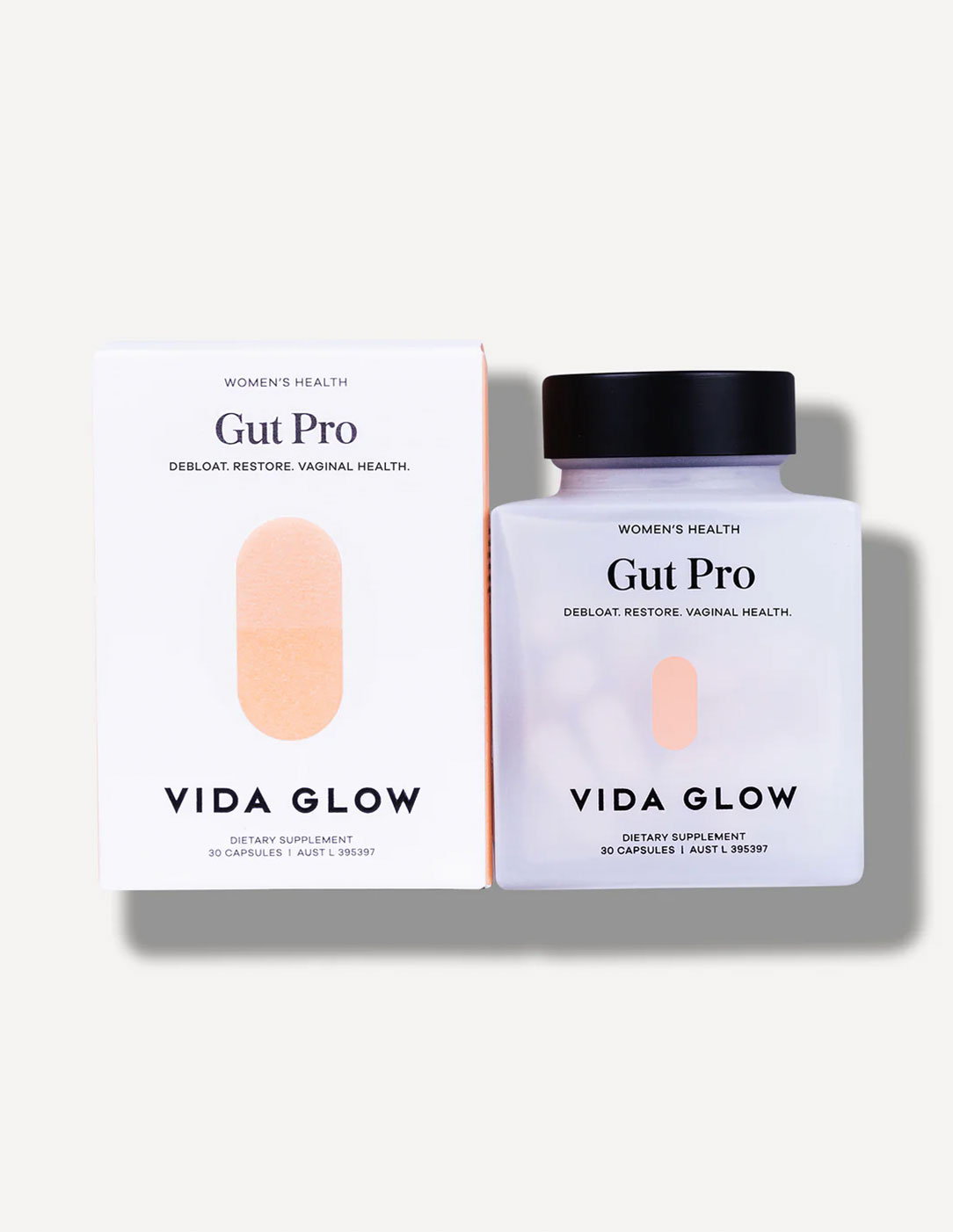 This evidence-based probiotic is specifically designed for women to help relieve bloating and support vaginal pH balance. The formula uses clinically studied probiotic species and active herbal extracts to help debloat, reduce symptoms of gastrointestinal discomfort, and promote healthy digestion while also balancing female intimate microflora. Shop Gut Pro here.
Vida Glow De-Stress
mild anxiety" src="https://imgix.theurbanlist.com/content/article/destress.jpg" style="width: 1084px; height: 1402px;"/>As part of your daily health routine, De-Stress works to help relieve symptoms of stress and mild anxiety for mental wellbeing. The cranberry-flavoured chewable liquid burstlet is scientifically formulated with a clinically studied botanical extract and key mood stabilising active ingredients, including vitamin C and vitamin B5. Shop De-Stress here. 
Women's Health Multi 360—Coming Soon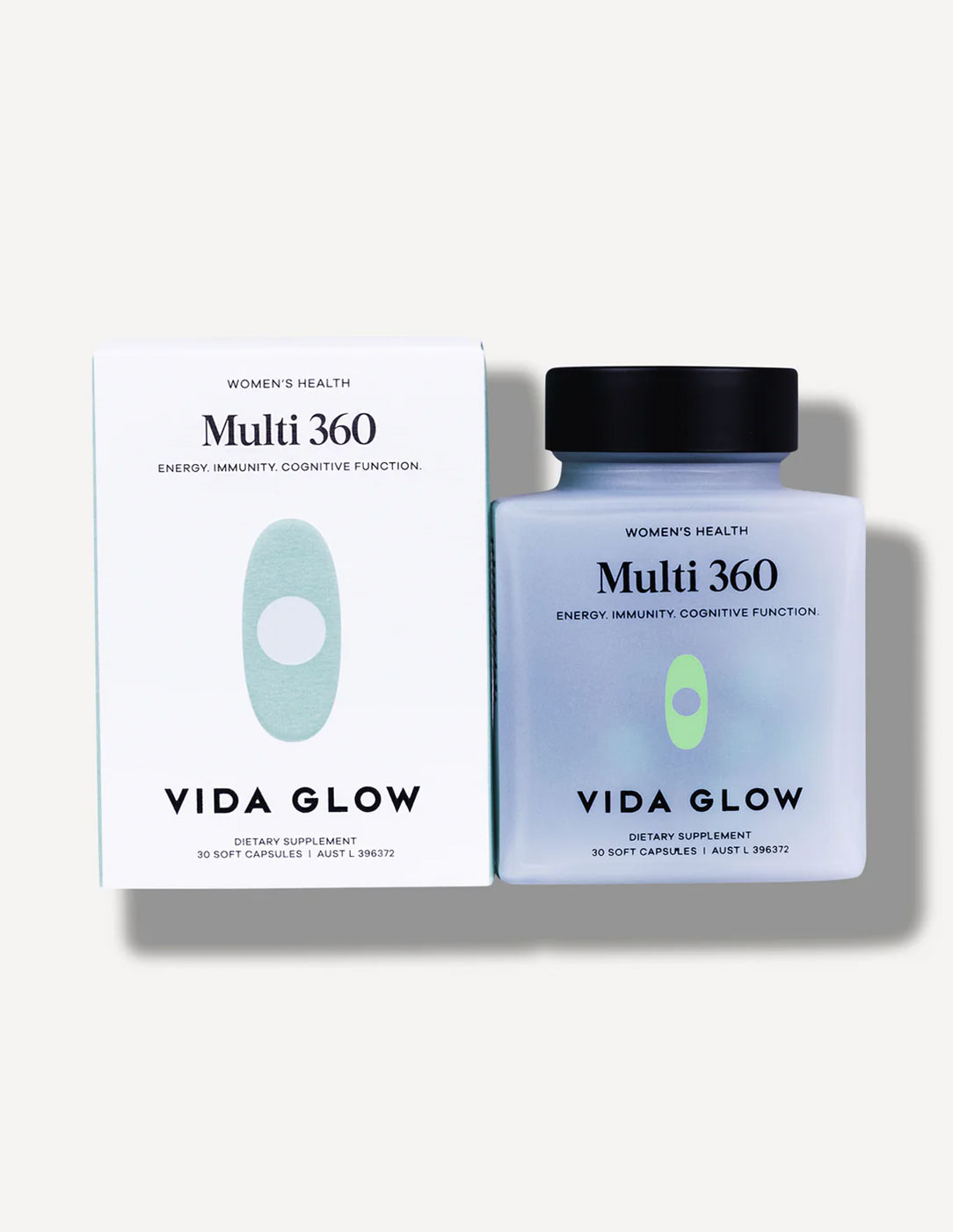 Multi 360 addresses female nutritional deficiencies to support optimal health and the body's overall function. The 2-in-1 soft gel capsule supports general women's health and well-being and contains essential nutrients, vitamins, and minerals at therapeutic doses, including B vitamins, fish oil, vitamin K, and vitamin D. Unlike standard multivitamin tablets, the advanced cap-in-cap technology combines traditionally incompatible powdered and oil-based ingredients, giving you the benefits of a targeted multivitamin and fish oil in one compact capsule. Shop Multi 360 here. 
Vida Glow Prenatal+
pregnancy health" src="https://imgix.theurbanlist.com/content/article/prenatal.jpg"/>Designed to support preconception and pregnancy health as part of your daily routine, Prenatal+ is an advanced prenatal vitamin for your pregnancy journey. Helping to provide the increased nutrients needed during preconception and crucial development stages, this premium quality formula contains 21 key ingredients at therapeutic doses. Shop Prenatal+ here. 
As always, speak with your doctor before adding any supplements to your routine. Always read the label and follow directions for use. If symptoms persist, talk to your health professional.
Image credit: Vida Glow
Editor's note: Urban List editors independently select and write about stuff we love and think you'll like too. Urban List has affiliate partnerships, and if you purchase something through the links in this article, we will earn a commission from those partners. Additionally, this article is sponsored by Vida Glow and proudly endorsed by Urban List. To find out more about who we work with and why read our editorial policy here.
Related Posts