Seasonal allergies are no fun, but did you know that some experts say that what you eat may have an impact?
Also known as "hay fever," symptoms run the gamut from a runny nose to congestion.
Jenna Volpe, a registered dietitian nutritionist (RDN) of WholeisticLiving.com in Austin, Texas, noted that while more research is needed, she's found there are certain functional foods and herbs that can help provide natural relief without unwanted side effects for many seasonal allergy sufferers. 
WHAT TO DO IF YOU GET AN ALLERGIC REACTION: SYMPTOMS, CAUSES, AND PREVENTION
Ahead, a look at six such foods that may help with seasonal allergies.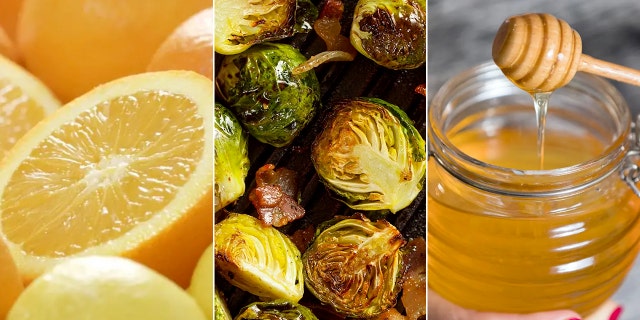 1. Vegetables that have vitamin C, like Brussels sprouts 
If you're feeling symptoms from allergies, try snacking on some Brussels sprouts or add to your dinner
…
Read the rest